Android pattern unlock software for pc download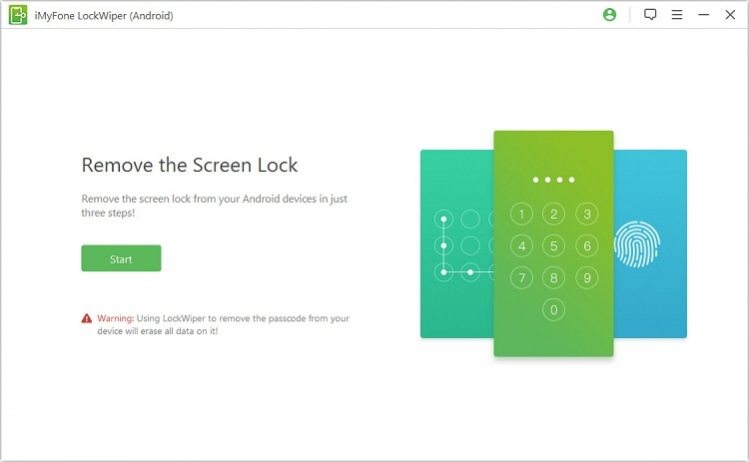 This feature is used to wipe all data from your phone. This option allows you to reboot or restart your device and boot into normal mode. It also allows you to exit from the ADB shell. To have Fastboot mode, you have to connect the phone on Fastboot and ensure that the Fastboot driver has been installed. This option is for erasing data and cache on Fastboot Downlkad.
If your device is frozen, stuck on an infinite boot loop or is running slow. This method will help you resolve these downlkad. This option will tell you about the software and ROM installed on your mobile device. This includes the firmware version. Determines the hardware info of the connected mobile device such as the IC number, downloaad touch screen, camera, WI-FI and more.
Make androiid to protect the data on your phone using an anti-virus. You can also download custom lockers and screens from the Google Play Store. If you found this article helpful, please share it with all your friends and family. As always, thank you for reading. By Jihosoft Last updated on September 7th, Toggle navigation.
Home current Store Products Resource Support. What is Android Multi Tools? Type in a new password and confirm it.
On the other hand, you will able to unlock the phone without going to the servicing center. In this article, we will discuss the features of Android Multi Tools also provide the download link. Android Multi Tools VB Download. The pattern lock or pin lock is a useful feature of your phone which can secure your phone from other peoples. 1: Use Android Lock Screen Removal Software (Recommended) Android Lock Screen Removal is one of the most popular and suitable Android phone screen unlocking software that effectively removes the screen lock from Android devices. This phone unlocking software allows you to bypass Pattern lock, PINs, and Passwords. It is a legal, safe, and secure. Jun 10,  · This guide will show you how to Bypass Vivo FRP Lock And Reset the device with Vivo FRP Unlock Tool. Vivo FRP Unlock Tool is a free tool for Vivo Android device with this tool you can unlock FRP, Pattern and reset (format) the device. In this post, we have shared the download link of the tool and created a guide to use the tool.
Save the new screen lock and use it to unlock your phone or block out any other person from using the phone. The "Find My Mobile" feature can only be accessed by Samsung users as it is designed for only their device. So, follow these steps to learn how to unlock pattern lock in your Samsung Android mobile phone:. Use your Samsung details to log in to the website.
Go to the "Find My Mobile" area, and choose the Samsung device you want to unlock. Click "Unlock My Screen. You will receive a notification that your device has been unlocked. Next, change your phone pattern to one you will easily remember. Booting your Android device in Safe Mode is an excellent way to unlock the pattern lock if a third-party app locked the phone.
You will not lose any data if you use this method, so get on with it:.
Press the power button of your device and hold it for some seconds. Tap and hold the "Power Off" option.
The Final Words
You will see a screen prompt to "Reboot to safe mode"; tap "OK" to follow through. Uninstall the third-party app that locked your device, and then restart it. You can choose to reinstall the app and set a new pattern you will easily remember. It is recommended that you use a security lock for your Android unlicksuch as pattern lock, PIN, password, etc.
However, you may accidentally lock your phone and forget the pattern for one reason or the other.
8 Tricks to Bypass Android Lock Screen - PIN / Pattern / Password
Sometimes, the phone may experience some damage that will prevent you from using your pattern to unlock it. That is where this article comes in, providing you with various methods with which you can open your Android phone in if you have forgotten the pattern. These methods apply to different Android devices and versions, but the one method that is not limited to a device or a particular system is dr.
With dr. The third party tool can remove pattern lock from Android, but also bypass lock like PIN, password, fingerprint lock, etc. When you set pattern lock or password or face lock on Android device, especially Samsung, it also asks you to set a backup pin so that when you forgot pattern lock, you can use a backup pin to unlock your device Similar to Google, Samsung also provides a feature Find My Mobile to locate the device, ring it, unlock it, or erase it entirely.
Just be sure of the following conditions Since you are logged into the Android device using Google credentials, it becomes easier to bypass Google account and protect the device and data, if you use dr. Android Unlock 1. Part 1.
Top Posts & Pages
Unlocking Android Phones with dr. Unlock an Android Device in Safe Mode.
Forgot Pattern: 4 Ways to Unlock Pattern Lock in Samsung
It ensures that the user does android lose any valuable data, resulting in resetting a phone completely. The software also works on operating systems like Windows XP, Vista, 7, 8, 8. It is a user-friendly app that lets even beginners easily reset their Android pattern locks with the most straightforward steps.
Try it Free Try it Free. FAQ Can you bypass Android lock screen? How can I unlock my Android if I forgot the pattern? How to bypass Android lock screen without ajdroid Elva staff Editor. This article lists the top FRP bypass tool to help you bypass Google account or other account. You unlock find the best features of them here.
This article introduces 8 software tools to help you unlock your Android devices with ease! Next, you need to enter your Samsung phone in download mode to download the recovery page. All you for to do download to switch off your device. Press and hold down home, volume down and power button together and then, press volume up button.
After this, the software begins the download unlofk. Once recovery package download process completes, the software will initiate screen removal procedure. Within a few minutes, your phone will reboot and pattern will be reset. You can use your phone as before. Luckily, you have another simple way to do it and it is using your primary Google account.
Every Android device is connected with Google account and moreover, the account is vital to activate an Android phone for the first time. Thus, Samsung device is also attached with Softdare account and you can use it to pattern forgot pattern. However, this method is risky as it will erase your device existing data and if you have no problem to reset device then you can go for this method.
It will not erase your device entire data.
Download Vivo FRP Unlock Tool – To Unlock Pattern and FRP
For this method, all you need to remember your Google account and its password. Step 2: After that, select Gmail account to reset pattern and then, enter your primary account id and password to begin the screen removal process. Step 3: Next, Google either sends you a reset code in the email that you can use to reset your phone pattern lock or you can reset pattern right patttern as shown in the figure.
Set an easy pattern lock that you can remember. Once you able to unlock your phone, it is recommended to set a backup pin for future and you can do ynlock from settings. Then, the last method is doing a factory reset in order to unlock Samsung pattern. However, this method is least recommended and it is because this method will erase your device whole existing data and settings.
After performing the factory reset, you will activate your phone as new. However, if you have no option then factory reset can help you to unlock your phone pattern. Step 1: First of all, enter your Samsung phone in recovery mode and all you need to do slftware to press and hold down the home button, power button and volume up button at same apttern.
Step 2: Next, there will be many options displayed on your phone screen.